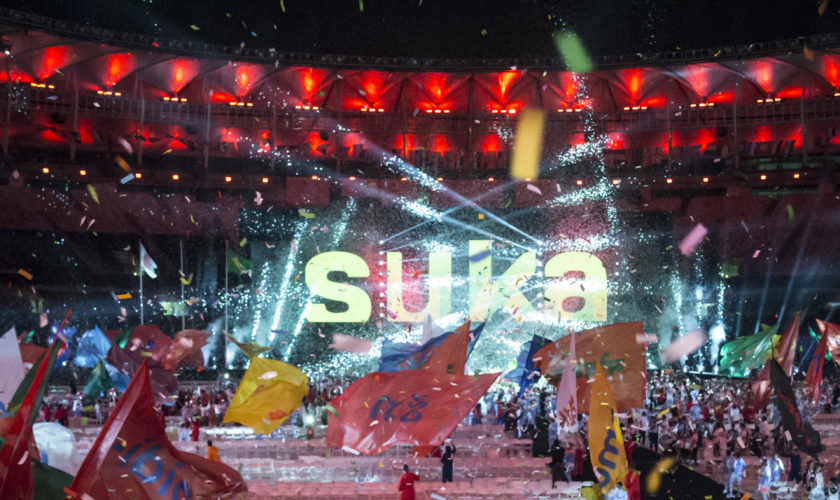 It seems yes, in Indonesian language suka means love, but I'm Italian.
I'm sorry for not Italians, I will try to translate you. It is a dialectal expression used in all the country but coming from the south and it means: to suck!
It is funny, in one country means love in another to suck, but is more funny that it was the last text of closing ceremony in Brazil and the chief is Italian. I think that nothing happen by accident. Maybe someone would like to put inside the closing ceremony some "Easter egg". The Paralympic Games in Brazil, in my opinion, was the better organized event, but it was almost empty. Population didn't participate and I'm sure they got nothing.