This is a part of my life when I can do everything. I don't have a lot of money. I don't have somebody to take care. I don't have any obligations to anybody. I'm alone? Could be, but I must take this time to do!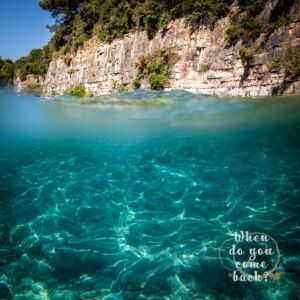 If you are reading my blog you know me, it's long time I'm thinking, planning, changing paths. I don't know where to go, but I'm walking. I know what I like or what I don't like here in Pula. I'm working every day and planning. Networking!
I have to have a little income to survive. Fortunately I have. I can manage to survive, and this is great. I'm not struggling because of food or accommodation. I have a place to sleep and I eat every day… I can say in a really good way.
I had some opportunities to change and to do something else. I'm following my path. I was able to say no to something I don't like. This is really a great luckiness! Every day I have something new in my life, I'm moving. I still have no clear my way. I'm still cleaning my window to see outside. I still have the door closed. I have many doors in front of me, which one is the correct one. I'm learning, meeting people. I'm doing different jobs. I'm learning a lot.
Like an ant, walk and store.
Just jumped in my mind that fable. If you want to read I think in google you can find thousands of results. Or go to bookshop. I feel that I'm storing. We are at the beginning of summer, but winter is not so far. I need this experience, I need this knowledge. What I'm doing? A lot of different things, really a lot.
working with my traditional customers
building new connections
learning new things to do
doing works I never did in my life
be open with everyone
studying
enjoying my time on the sea
building new websites for my personal income
selling my pictures online
As you can see I'm doing really different stuff in completely various fields. I'm like that. Don't put me in a office or you will kill me. It's harder the way I choose, but it's my way.
Am I happy?
I don't know what does it mean to be happy. For every person is different. I don't want to tell you: do that and you will be happy. No, I cannot tell to anyone what to do, I did everything wrong. But I did!
Follow me and when I know what I will do I will tell you.
See you
Marco