Flea Market in Zagreb is in Hrelić. Every Sunday and Wednesday morning you can buy and sell whatever you want. Everything you can think or dismount you can buy here.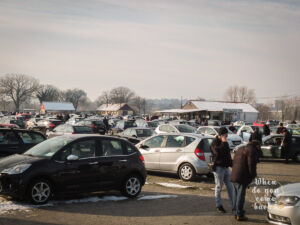 Hrelić Flea Market in Zagreb is located close to Sava river at the end of Avenija Dubronik (Jakuševec).
Click here for the map
You can take a tram (6,7,8,14,31) till the station Zapruđe than walk for 15-20 minutes along the Sava, following the river to east.
You can also take the bus number 295 and you will stop in front of the entrance (Sajam Jakuševec).
The first part of the market is a huge market place for cars. You have to check, see, control, open everything and buy directly from the owner. Every kind of cars, new or used. You can find professional vehicles as a little van or trucks, just everything.
Everything everywhere, new or destroyed objects.
The space is relly wide. You can spend hours there. On the blankets or tables you can find every object from the last century. Technology, books, art, antiquities every kind of tools and simply broken things. If you miss some part of something at your home I'm sure here you can find it. You need to be patient, it will take time. A lot!
Prices, as in every flea market, are not fixed. You have to negotiate the final cost. Ask, speak, smile, go and come back. It's a game, it's a theatre, do you know how to be an actor? Here you must.
In Hrelić you can go to find something you need to fix or like me you just go for a walk. To feel the atmosphere of the market. I love to see how people act, different kind of humans are here: rich and poor, photographers and buyers, this is a classic appointment for the city. There are people "professional sellers" who come every week to sell new or used things, you can also find somebody who just has something to sell, could be one or two things.
Can I miss food?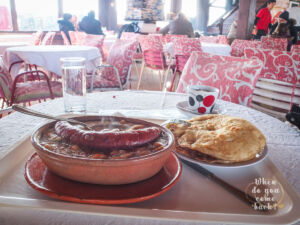 Market open early morning, from 7 am you can do the best deals. At noon everything is almost closed, you should arrive before 10, after is too late, maybe in summer it stay more (there should be more people), I doubt after 1pm.
What I like in this type of places is food, usually is cheap homemade and traditional. Let me say, I went there just because they cook beens soup with sausage (grah sa kobasicom) on charcoals 🙂
I came back home happy!