Nice to meet you! I don't know who you are, but if you landed here I'm very glad that you will read something about me.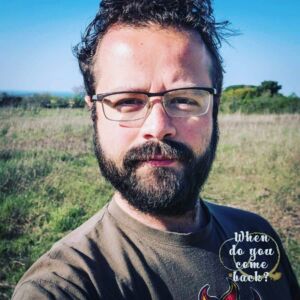 My name is Marco and I work as a freelancer. Who I am or what I do? I cannot answer to you if you ask me who am I, I can only tell you what I'm doing right now.
Tomorrow maybe I will change what I will do but I cannot change who I am.
I work like photographer or web programmer and this allow me to do it from everywhere, just to have my computer, my camera and internet.
My websites
NESSUNO[press] – photo reportage association www.nessunopress.it
Personal page www.marcociccolella.com
I like to travel and to meet people, currently I started from Balkans. I felt in love for Sarajevo two years ago and actually I can say that is the place where I can feel home. I would like to know more about all the south east Europe and… here i am. On the road! I don't know for how long or why, I'm only doing what I'm feeling. Maybe is not the correct way, but this is what I want to do now. I'm meeting great people during my trip and I'm sure I will be different after. I'm walking on my path without a real goal, I'm just walking and step by step I will see my road!
Let's keep in touch!
This is what I'm listening now. The people I'm meeting on the trip doesn't want to be the ower of me, just to share, maybe one day I will settle down in some place. marco@nessunopress.it
When do you come back?
Is the question that everybody from my country asked me. When I'm telling them: "I'm leaving for this trip" there is only this question. There is no answer and there is no way back. Usually I ask them: "When do you come to visit me?" So, this is a little explanation of what I'm doing, do you understand something? Don't worry I don't understand me also! Let's keep in touch Marco FACEBOOK INSTAGRAM marco@nessunopress.it